Sales Opportunities Discovery Discover Sales Opportunities in Asia and China
Select a product category, get demand and supply data, find sales OPPORTUNITIES
Demand and Supply Data for a product are collected from different sources. Sales Signal Processing technologies are used to filter out unreliable data.
---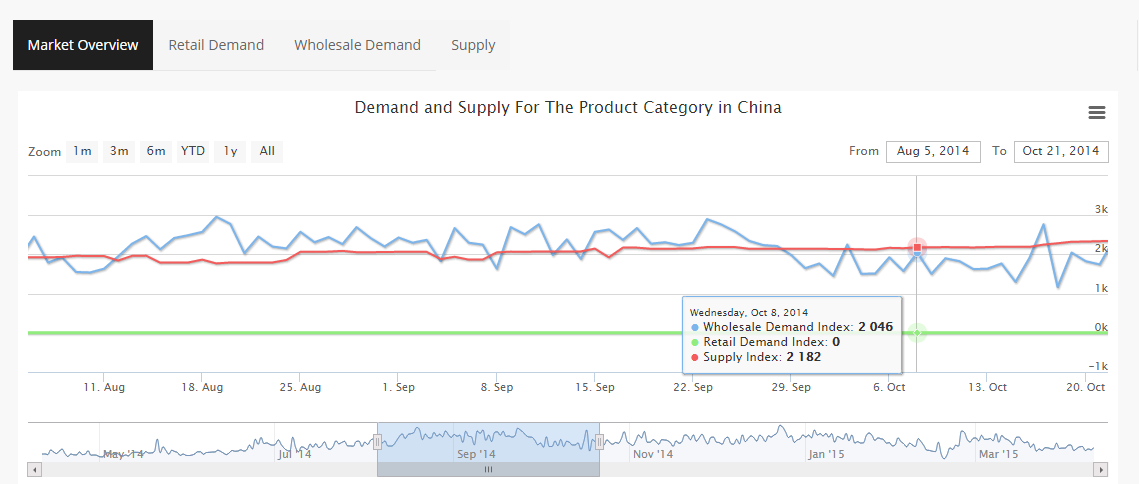 The above is a sample market trend chart.
Thecat color of curve shows: Wholesale Demand Retail Demand Supply
Opportunity Summary:
Categories: , ,
Last quarter, Wholesale demand increases 13%
Last quarter, Retail demand increases 11%
Last quarter, Supply increases 2%
Great News: There is opportunity for this product in Asia Now. Demand is strong !